hello gorgeous!
wow it's been awhile since i've actually blogged, thanks for sticking around. how do you like sassy lemonade's new look? i'm in the process of moving over to wordpress, until then wanted to do a little updating beforehand.
can't believe we're at the end of february already, this year is flying by in a good way. since i blogged last we've moved to a few towns over and loving the tacoma area. and if you haven't stopped by the shop lately there's now hand stamped items. i'm mostly in love with doing cuffs, what do you think?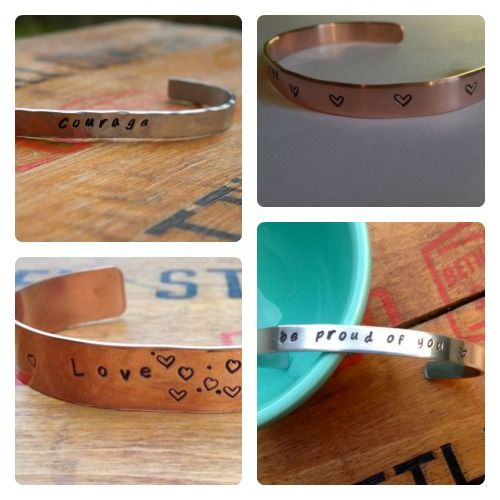 i'm a little late announcing my new years resolution this year it's; be proud of you. i tend to be my biggest critic, instead of over-analyzing my faults i'm going to embrace them. be proud of who you are and how you've become the person you are.
love you friend and thank you for stopping by.
xo